At Winner Translations Central, we believe in a world where businesses, organizations and individuals are able to grow, thrive and succeed through collaboration in a global environment.
In order for this to happen, relations of mutual respect, understanding and empathy must be built. Effective communication is key to this process, as it involves getting the right message to the right people at the right time.
True to our beliefs, we help people achieve their goals in a fast-paced, global environment by providing quality services to help them reach their audiences and deliver their message, true in form and spirit.
SERVICIOS
Translation
Our expert team will translate your documents and presentations professionally, implementing a proofreading and quality assurance process, and minding any localization aspects required by your project.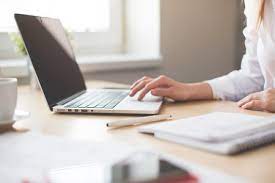 Transcription
We provide audio to text services, 100% performed by humans, to ensure the accuracy and quality of your audiovisual projects.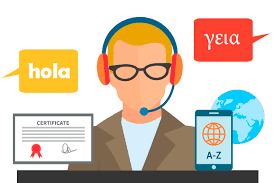 Interpreting
Our interpreting team is ready to interpret your conferences, meetings and events, conveying the meaning and preserving the tone and register of messages.
We provide Over the Phone Interpreting (OPI), as well as interpreting services via our Zoom Pro and Zoom Business accounts, or using any suitable platform provided by you.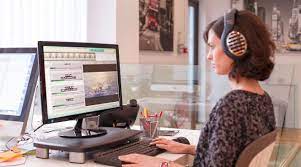 Subtitling / Closed Captioning
We are ready to help you reach wider audiences with your video projects. Our process involves time coded transcription, expert translation and localization, as well as optional burning.
We are happy to discuss any dialect/localization concerns you may have about your project.
Learn more about the formats we accept and deliver HERE

| | |
| --- | --- |
| WE ACCEPT | WE DELIVER |
| All popular audio / video file formats: | |
| | SubRip & Facebook ready SubRip (.srt) |
| mp3 | |
| | Transcript & Avid DS Subtitle File (.txt) |
| mp4 | |
| | Scenarist (.scc) |
| wav | |
| | MacCaption (.mcc) |
| wma | |
| | Quicktime Timed Text (.qt.txt) |
| wmv | |
| | DFXP (.dfxp) |
| aif | |
| | WebVTT (.vtt) |
| m4a | |
| | Timed Text (.ttml) |
| mov | |
| | Cheetah .CAP (.cap) |
| avi | |
| | Spruce Subtitle File (.stl) |
| ogg | |
| | Microsoft Word (.doc) |
| aac | |
| | Plain Text (.txt) |
| YouTube url | |
| | Acrobat Reader (.pdf) |
LANGUAGES
We provide services in the following source and target languages:
We, at Winner Translations Central realize confidentiality and privacy are crucial and that all your information, documents, videos, etc. need to be protected and to be used by the intended recipient(s) ONLY.
With Winner Translations Central you can rest assured of the confidentiality and privacy of all your materials at all times.
1) We will only use your information, such as email, phone, name, billing info, your industry and location, to contact you, communicate with you, and to deliver the services you request.
2) Your information will never be shared with third parties, unless you ask us or allow us to do so.
3) Non-disclosure agreements can be signed upon request.
4) All your materials as well as your finished product are 100% yours. They are your intellectual property and we treat them as such. No part of your materials will be disclosed outside of Winner Translations Central.
We reserve the right to modify our Confidentiality and Privacy policy at any time, except where prohibited by law. You will be provided with our most updated Confidentiality and Privacy Policy every time you contact us.
How do we guarantee accurate translations and subtitles?
Step 1: Translator and/or Subtitler. Your document/video is assigned to one of our experts.
Step 2: Proofreader. After your document/video has been translated/subtitled, another one of our experts will proofread it.
Step 3: Quality Control and Project Approval. Your document/video is then sent to one of our managers for final approval, before sending it to you.
1) We are experienced players. Translations and Subtitling need a great amount of skills and knowledge in order to be accurate and effective. They require a lot of practice and discipline. We employ all our resources for safe digital transmissions.
2) Our reputation precedes us. We have built our reputation throughout time; creditability and reliability are paramount to us.
3) We only employ full-time experts in their field (translators, interpreters, subtitlers).
4) No need to increase your payroll… outsource your job to experts.
5) Our translations and subtitling services are winners, they are accurate, affordable, high quality, localized, and toned to fit the type of market sector for which it is intended.